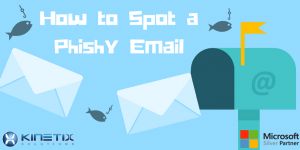 There's always that one guy. Am I right? Everything is going smooth and then, boom! Some jerk has to mess things up for everyone. Email is no different. Remember the days of spam-free Inboxes and not having to worry about whether or not you're clicking your life away to a stranger? Ahh, the good ol' days. What I find the scariest about all of this, is the lack of knowledge in how to protect and avoid Email Phishing attacks.  In 2016, a survey was conducted at the RSA Conference, asking 200 security professionals to give their standpoint on phishing attacks. Over 50% of respondents stated their organizations had seen an increase in phishing attacks in the past year. Despite that increase, most companies didn't feel prepared to protect themselves against phishing scams. Indeed, a slight majority, 52%, stated they were "not confident" in their executives' ability to successfully spot a phishing scam. Uh-oh. What's even worse, is there isn't a cut and dry way to keep yourself safe at all times from these type of Email attacks. However, you can keep your eyes open for these RED FLAGS.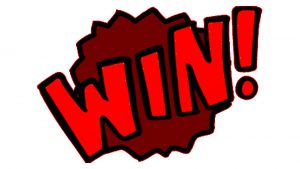 You've just won a $100 gift card! Really? If you read one bullet point of this Blog, I hope it is this one. Be smart. Use common sense. If you get an Email out of the blue at 3:14 a.m. on a Wednesday morning from "guy@ksjfh;lksjdfh3247987sbjksdjfh.com," I'm going to go out on a limb and say that gift card isn't headed your way anytime soon. But that Social Security and Credit Card number you just replied with is much appreciated. Sadly enough, this does happen. Like, by the minute. Take your time. I catch myself rushing through emails, clicking this and clicking that. Slow down. Check the "Subject" line, check the "From" line. Be thorough. Ask for a second (or third) opinion. Call a co-worker over, a supervisor, even your spouse (at home), to see what they think if something seems a bit off.
IF YOU CLICK ON THAT ATTACHMENT, I WILL BE VERY DISAPPOINTED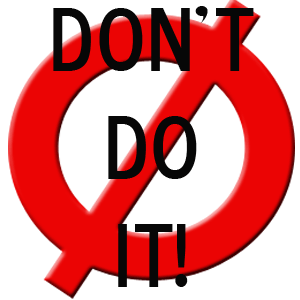 Don't do it. Don't even think about maybe doing it. This is where things can really go wrong. A malicious virus or malware is very common and can not only damage files on your computer but also steal your passwords and even spy on you unknowingly. If a random unaddressed packaged showed up at your doorstep, you might be a little hesitant to open it, correct? This is no different. Never fill out any forms or landing pages from these attachments. Especially if this information is personal. There's no need for John Smith to have your debit card in Bangladesh.
I doubt Jeff Bezos is hiring any Marketing managers that lack common spelling and grammar knowledge. Therefore, keep an eye out for any Email containing the slightest misspelling or bad grammar. Top dog companies (like Amazon) hire the best-of-the-best to put together their campaigns. This should be a dead give away in recognizing Email phishing. Cover your tracks. Check the "Subject" line, "To" and "From" line, even the "Headline." Take your time. These guys are smart. It will be very easy to look over some of these intentional mistakes.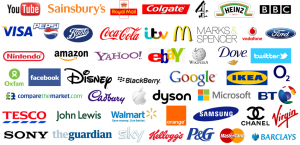 Don't be a fool. I can grab a pretty logo image from the internet in seconds, throw it on an Email template and let's go phishing! If an Email says it is from PayPal, the sender better have a PayPal Email address, or something is up. Did you request this Email? If you receive an Email claiming to be your winning certificate for the giveaway or drawing you never even signed up for, I don't care which Fortune 500 Company claims to be emailing you, I'm going to call B.S.
IT'S NOT THAT URGENT, I PROMISE YOU
In some situations, you may receive an email to be claiming an "urgent matter" or an "unauthorized login attempt." Don't fall for it. Pay attention to the Email it was claiming to be linked to the account. If you know 100% that Email (or debit card) is not linked to that account, something is up. And no, your great, great uncle, the billionaire from India, didn't leave you $1,000,000,000,000 in his will. Bummer, right? Phishing tactics are no joke, that is why you must always be on your toes. I consider myself a "defensive email opener" and still have brain-farts where I almost click a malicious email. Check out the rest of our Blogs here.
For over a decade Kinetix Solutions, has been a leading provider of IT Managed Services, Business Intelligence and Custom Development solutions. Local support teams paired with a 24/7 Support Center provide customers a seamless and cost effective IT solution allowing companies to focus on their business knowing that their IT infrastructure will be consistently running on the latest innovative technologies. Contact Kinetix Solutions via the web at www.kinetixsolutions.com or phone at 855.4TEK.NOW (855.483.5669) option 2.