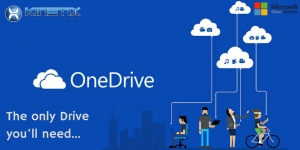 Included in your Microsoft Office 365 subscription is a productivity and collaboration dream come true. OneDrive, originally known as "SkyDrive Pro," makes file sharing, overall office productivity, and content management a breeze. When I say file sharing, I mean file sharing. Over 270 file types to be exact, including Adobe Photoshop (PSD), Illustrator (AI), Acrobat (PDF), as well as video, 3D formats, and DICOM images. With its deep integration with Office 365, OneDrive is the only solution that enables you to edit and co-author Office documents across browser, mobile, and desktop apps—along with intelligent discovery and insights powered by the Microsoft Graph.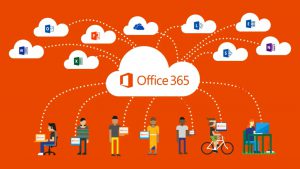 One of the main things I enjoyed (and first noticed) when using OneDrive, was being able to use the same familiar tools (i.e. Microsoft Word, Excel, PowerPoint, etc.) and not be forced to use Google Sheets, Docs, or Slides when collaborating or sharing files with others. Don't get me wrong, Google Drive is a fantastic product if you're using those tools on a day to day basis. I'm more comfortable with Microsoft Office and have been, oh I don't know…since the fourth grade. Is it a big deal to transition your files from a Google Doc to a Microsoft Word file? No. Until that transition takes place twice a day, 50+ weeks a year. You do the math. OneDrive saves your company hours of productivity and takes efficiency to a new standard. Using the 1 TB per user (included with your OneDrive Office 365 subscription) storage, securely store your work files across all of your devices using the next-generation synchronizing client Microsoft stands behind.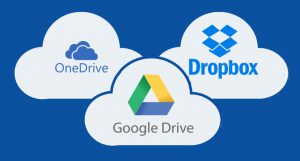 In today's cloud storage power-house talk, the Big Three have been concluded by most to be OneDrive, Google Drive, and Dropbox. Like most decisions in business, you have to decide which platform is best for your business. All three have earned their standing, so they do have their advantages and disadvantages. At the end of the day, all three provide phenomenal file sharing and device sync capabilities. Choosing which platform suits your business best should be your main objective. OneDrive is without a doubt the most bang for your buck (per user) monthly in my opinion. If we're being totally transparent, with Microsoft's home plan, you can get 1TB of storage for five users at the same price as Google Drive's single user option – $9.99. Plus, you get an Office 365 subscription with that. What more can you ask for from a business or at-home user? I won't be too bias, so I will say the cost should not be your final deal breaker, but it never hurts to cut costs and bump ROI. Dropbox doesn't offer the flexibility the other two services do and it isn't cheaper by any means either. Dropbox does hold its own when it comes to overall synchronization amongst devices. Unless you work exclusively with Microsoft Office documents, Dropbox should be the easy pick for users who prioritize sync speeds – I'm just being honest.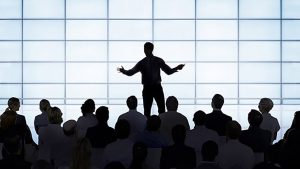 The proof is in the pudding. Quarter four of 2017 has finally concluded and The Forrester Wave has placed Microsoft OneDrive in the Leaders column. In addition to being positioned as a Leader, Microsoft OneDrive was ranked highest in current offering and tied for second in strategy. The Forrester report stated that "Microsoft offers comprehensive collaboration" and OneDrive "delivers workplace productivity, file sharing, and content management capabilities that are increasingly powered by cognitive content services." Forrester also made note of the overall transition or adoption process for OneDrive. Changes happen, and how smooth (or not smooth) that transition takes place, is vital to your employees. This really speaks loudly of the priority Microsoft has in their customer base. Get your own complimentary copy of The Forrester Wave™: Enterprise File Sync and Share Platforms—Cloud Solutions, Q4 2017 report here.
For over a decade Kinetix Solutions has been a leading provider of IT Managed Services, Business Intelligence, and Custom Development solutions. Local support teams paired with a 24 X 7 Support Center provide customers a seamless and cost-effective IT solution. This allows companies to focus on their business knowing that their IT infrastructure will be up and running and they will always have access to the latest innovative technologies. Contact Kinetix Solutions via the web at www.kinetixsolutions.com or phone at 855-4-TEK-NOW (855-483-5669) option 2.