The ability to share and collaborate with your network of co-workers is made simple with Microsoft Yammer. Tap into what is working for your company nation (or world) wide. Search and discover better practices in your network that could benefit your team or department tremendously. Allowing an open exchange of ideas/thoughts that result in better decisions, faster. Need I say more? Let me break Yammer down in the simplest of ways. Yammer is the social network for work. It's the Twitter, Facebook, Instagram, for your network of co-workers. I'm not done yet…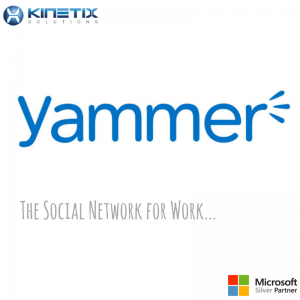 Yammer works hand-in-hand with all Microsoft Office 365 products, integrating apps and platforms you are already familiar with. File sharing has never been easier. If you find yourself working in a group or team setting in your current role/position, Microsoft Yammer should be your new best friend. Work smarter, not harder. Whether you are grabbing documents/files from SharePoint, Delve, or OneDrive, share and discuss directly from Yammer, working seamlessly with all Microsoft Office products. Anywhere. Anytime. Download the Yammer desktop App here.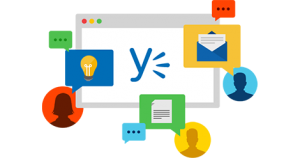 The workplace is far more than just conversations being tossed around. Collaboration takes a plan. It takes a strategy. Each and every day we collaborate with co-workers to create Word documents, Excel Spreadsheets, PowerPoint presentations, etc. It's one thing to be connected to one another as a team or group, but to be connected to the tools you will be using is huge. Individuals and teams can create and co-author Word, PowerPoint and Excel documents on the web. You can also quickly share files in Yammer by uploading documents from a personal OneDrive, OneDrive for Business or SharePoint site using the Yammer file picker. No matter how you choose to share a file, all links and attachments render in a clean rich preview.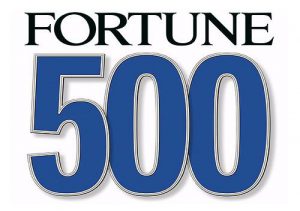 A nice filtering aspect of Yammer is that each user must share the same email domain to be able to connect. Unlike other freemium social network platforms such as Twitter, Facebook, or Instagram, this prevents the abundance of false accounts or "bots" messing things up for everyone. Stupid bots. Over 85% of Fortune 500 Companies collaborate with Yammer – and for good reason. This unique feature provides corporate employees with the ability to communicate privately, using a graphical user interface (GUI) that resembles Facebook. Preserving the confidentiality and integrity of your information is one of Yammer's (and Microsoft's) highest priorities. Yammer maintains a consistent culture of security and utilizes an iterative approach to designing and improving security procedures. One of the things I love most about all Microsoft products is that they are continuously analyzing the effectiveness of their security policies to ensure they are providing optimal protection for our customers. Well done, Microsoft.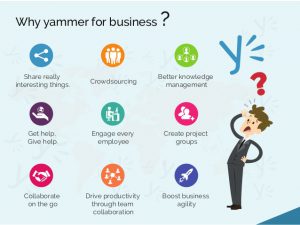 Even the permission aspect of file sharing as far as who has access to view what can be a headache in itself at times. One of the big advantages of having Yammer connected to Office 365 Groups is that every Yammer group will exist as an entry in your Global Address List (GAL). This means that you can share and email content from across the whole Office suite directly into your Yammer groups. When a document is shared with a Yammer group, the members of the group are automatically granted access to the document. No more adding this person or blocking that person. Say it with me again folks, "work smarter, not harder." Microsoft gets it. Having an external view of projects is a great way for non-bias feedback directly from the source. Yammer enables this external collaboration by allowing you to add partners, customers, and vendors to group conversations for specific input. For ongoing collaboration, create dedicated external groups or external networks to foster deeper relationships and a sense of community. Sign up for your FREE 30 Day Trial of Microsoft Office – Yammer included! 
For over a decade Kinetix Solutions has been a leading provider of IT Managed Services, Business Intelligence, and Custom Development solutions. Local support teams paired with a 24 X 7 Support Center provide customers a seamless and cost-effective IT solution. This allows companies to focus on their business knowing that their IT infrastructure will be up and running and they will always have access to the latest innovative technologies. Contact Kinetix Solutions via the web at www.kinetixsolutions.com or phone at 855-4-TEK-NOW (855-483-5669) option 2.