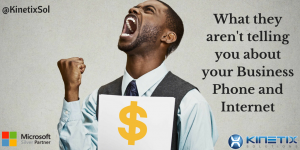 So, why is phone and internet (commercial and residential) such a pain? First, let's break down the differences in residential internet service and business internet service. Business internet is designed for businesses that have a high volume of internet usage (tons of employees, loads of transactions, uploads, downloads, etc.). Business internet differs from residential internet service because it uses enterprise equipment, has static IP addresses, and provides a dedicated connection (meaning that it is a direct connection between your location and the internet). Plus, business internet providers give their users Service Level Agreements (SLAs), that guarantee speeds and uptime. Have you ever wondered why your internet at home sometimes rocks and other times is a joke? There you go. No SLA's on the residential side. Bummer, huh?
Think about this. Could you still do your job without team collaboration, email, mobile apps, or even cloud storage – all requiring internet? I'll go out on a limb and say that's a negative. I know I couldn't. That's why it's important for businesses seeking a new internet service provider (ISP) to get a service that meets their business communication needs, as well as their financial and security needs. Hold your horses. Prior to making this decision, identify what type of internet access is best suited for the model of business and industry you are in. Business phone no different. The phone system (the phone equipment itself) is just as crucial to the efficiency of your business as the provider. In today's business world, VOIP (Voice Over Internet Protocol) is typically the means of business phone these days. Landlines are and have been diminishing over the last decade with the explosion of the internet. Business VOIP is a way to utilize your internet for your business calls/needs via your internet connection – compared to the traditional landline.
What bandwidth are you getting? No, really? Most Business ISP's offer service levels – essentially a cap on the amount of bandwidth that will be set upon agreement. Listen up. If your business does indeed go over this threshold, you will be forking out some extra bucks or see that bandwidth speed start to dwindle. So Pay attention. Ask questions. Choose a service plan that makes sense money wise, but more importantly. offers the amount of bandwidth appropriate for your business to run smoothly at all times.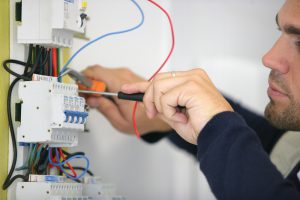 If we're being honest, the installation of either business internet or business phone is no walk in the park either. If it can go wrong, it will. Especially when a new phone system is being put in and/or replaced. The majority of ISP providers will provide one single router, that's it. A fee on top of that isn't unheard of either. Don't get all upset quite yet. Some internet service providers offer full installation (larger businesses typically need more than one router.) Do your homework. It's as simple as that. This isn't a decision that should be made overnight. Sit down with your IT lead at all meetings with ISP providers and the more questions about the installation and overall process the better. Are there bundles? Would it make as much as sense to add a television in that waiting area or break room? Weigh all of your options.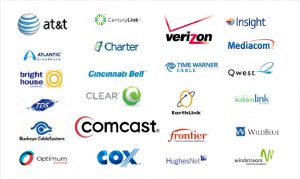 There is so much debate to which provider is the best, making this whole process even more difficult. Reviews.com did a great review of some of the best ISP providers, reviewing what makes the best business internet provider. Transparency is always key in business. You want to know what you're getting, no b.s. AT&T took the crown on this one. Verizon was voted best Customer Service, yet Comcast had the Most Reliable Speeds. Coverage is key nation-wide, especially if you have a business in the middle of nowhere. Windstream took home the gold for Best Coverage of 2017, beating out AT&T, Verizon, and Comcast. The choice is yours, but don't feel as if you must go with the same provider as your competitor, another company in your office building, etc. Go with what fits your business. Negotiate. ISP providers are very flexible (don't let them fool you).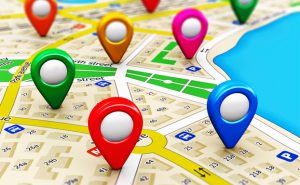 There is a frustrating aspect to all of this. You're limited to what is in your area. With over 2,500 internet service providers in the country alone, businesses typically have around 5 to chose from. The fate of your business lies in the hands of the street your business rests on. Scary, huh. The FCC reports (and this is high-balling), about half the country has zero options when it comes to ISP providers. You're stuck with Cable Guy X and that's that. For those about to open a business or thinking of opening a business, check to see which ISP providers are in that area before you agree to anything – it does matter.
Here at Kinetix Solutions, we want to know what keeps you up at night from a business standpoint. We want to take on that burden, address the cause, and fix it. Period. If business internet or business phone is something that is constantly giving you problems at work, please give us a call to discuss a time to sit down and get your business moving in the right direction. Maybe you don't have time to weigh all of the options and see which ISP provider is best for your business, but we do. To say business internet and phone is important to the growth of your business is beyond an understatement, and we understand that.
For over a decade Kinetix Solutions has been a leading provider of IT Managed Services, Business Intelligence, and Custom Development solutions. Local support teams paired with a 24 X 7 Support Center provide customers a seamless and cost-effective IT solution. This allows companies to focus on their business knowing that their IT infrastructure will be up and running and they will always have access to the latest innovative technologies. Contact Kinetix Solutions via the web at www.kinetixsolutions.com or phone at 855-4-TEK-NOW (855-483-5669) option 2.